I recently learned about Brazee Street Studio from a friend and after hearing what it was, I just had to check it out!
If you've never heard of it, it's a large studio area in Oakley. They take up three buildings filled with different art studios including the one we did, the glass room.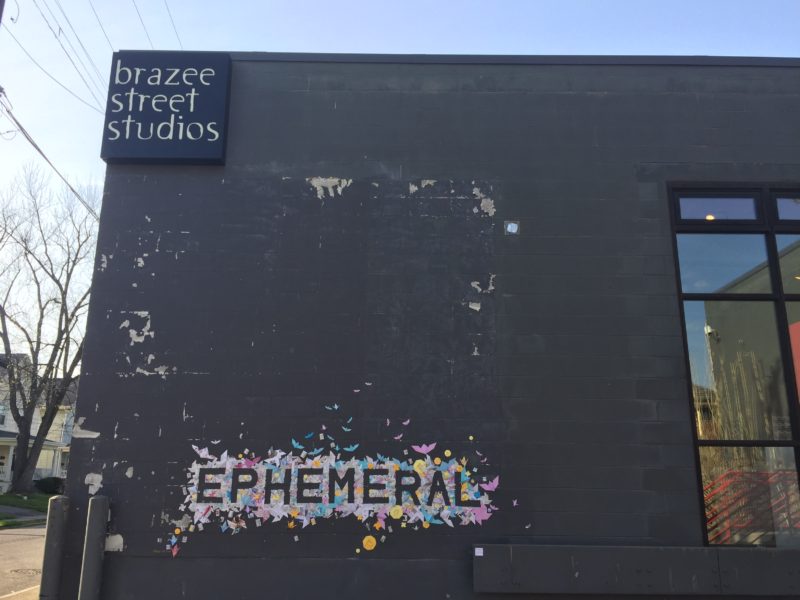 For this date, I brought my mom and she loved it! This makes a great mother/child date.
In the glass room, we first had to get safety glasses because you are working with real glass.
You can choose between a few different designs – small bowl, coaster, channel plate, small plate and more.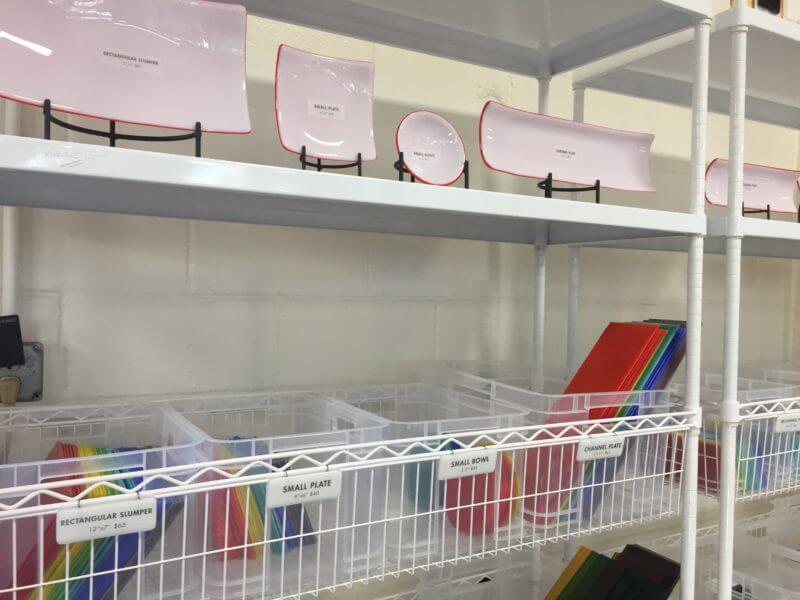 There are several boxes that hold different types and colors of glass that you can pick from. I decided to make a small bowl with a blue base and white inside with splatters of rainbow colors.
My mom went with a channel plate with wintry blues.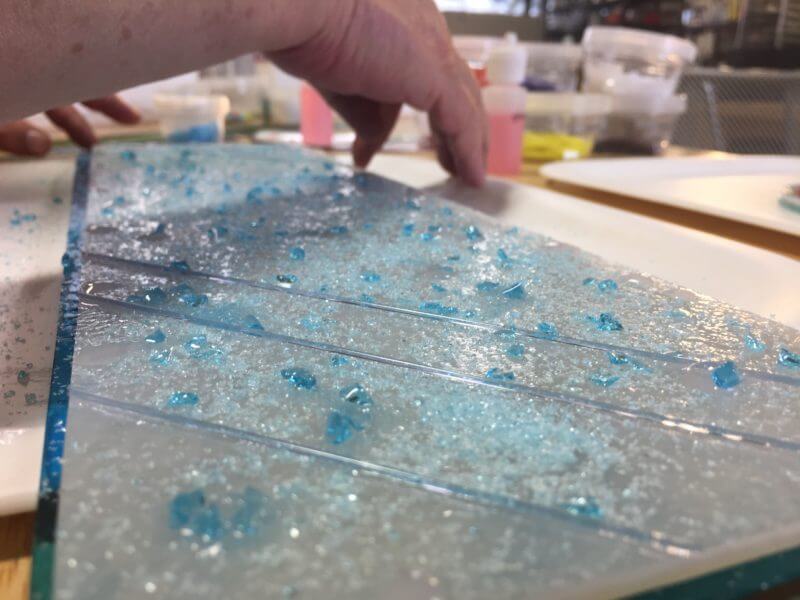 Before I came, I thought it would be super difficult, but it's actually super easy.
In order to make the different designs, you can pick from different types of broken glass. They have frit which looks like splattered dots and they have confetti which looks like big splatters. Other than that, they have cool reactive glass that really changes the design when fired!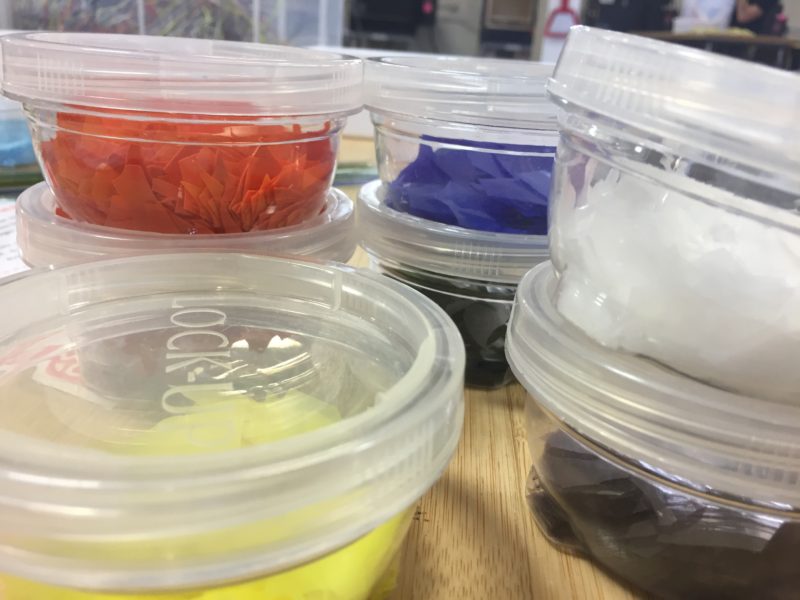 There are also glass rods that are perfect for making stripes or letters. You can bend the glass by putting it over a tea light.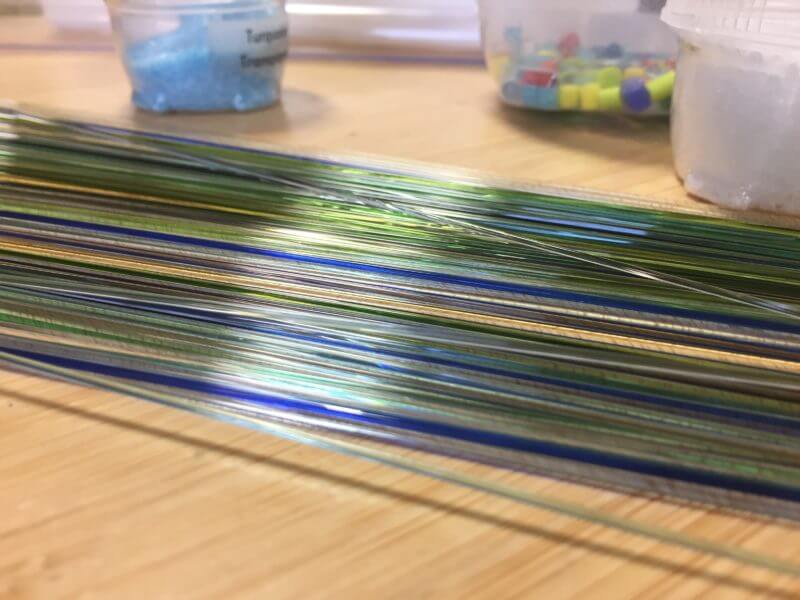 You don't have to cut the glass or anything if you don't want to. All I had to do was lay my glass down flat and lightly glue it so it just stayed together.
The staff is very friendly and helpful so don't be afraid to ask for help! When you're done, a staff member will take it to the kiln and fire it. You'll be able to pick it up in a week.
After we finished, we explored the gallery and the other studios. Artists can rent out the studios or just show up to make something! You can also buy other people's creations that they have on display.
Brazee is also eco-friendly with their garden that is actually a monarch butterfly pitstop, solar panels on the roof and their own beehive. Brazee's owner also owns Sleepy Bee Café down the road!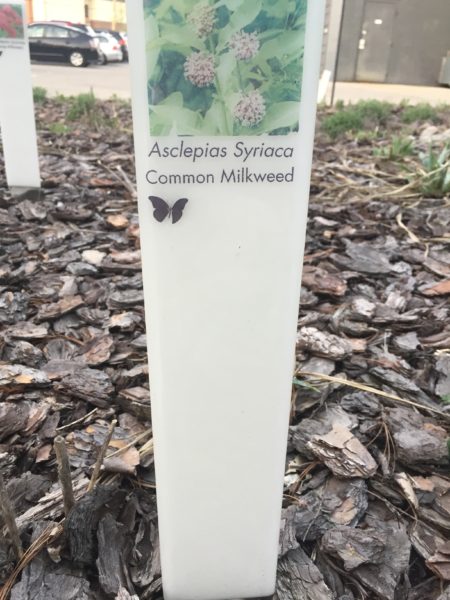 It was super fun and I'd recommend it for a date night, family event or even a party. A bachelorette party would be perfect!