Editor's note: Originally published March 24, 2017
If you are lucky enough to be invited to Tony n' Tina's Wedding, then you're in for a real treat.
The show is an immersive comedy, so you're actually a part of the show! It features real food, real drinks, real dancing and mingling, so it's like being at a real wedding — but funnier. As the audience watches two colorful Italian-American families come together, they get to enjoy the entire experience as if it were real.
First you attend the wedding itself. This showing took place at Memorial Hall OTR, so they had the wedding set up in the upstairs theater.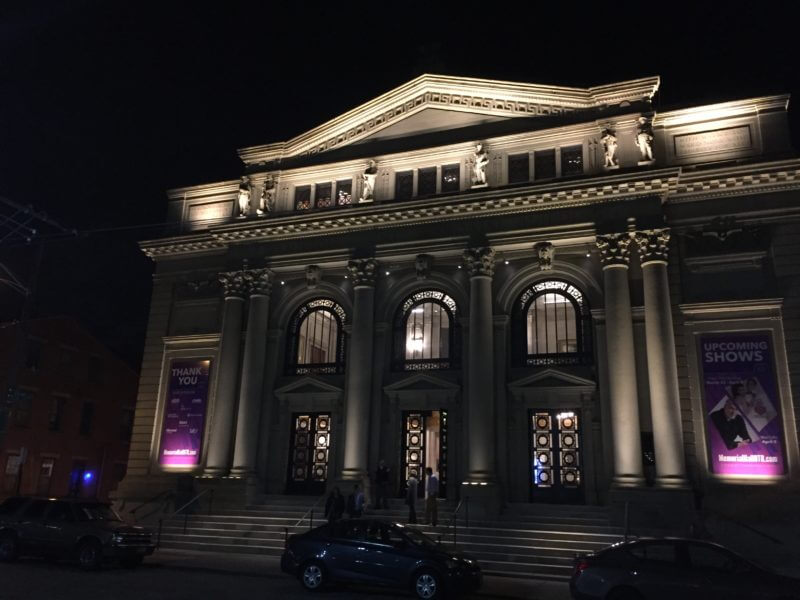 We chose to sit in the third row which made us even more a part of the show since "family members" constantly had to step over us. In the audience with you are the family members of the bride and groom as well as the videographer and a wedding crasher. The groom even pointed at us and said, "Hey, my favorite cousins! I thought you were stuck at the casino."
Before the show started, one of the family members asked if we were good singers so we could sing to the bride and groom. Don't worry, she didn't just ask us!
You're a part of the show, but you won't be called out to do something by yourself. They also are kind enough to make sure they don't push you into something you don't want to do.
Following the wedding is when the real fun starts. We were invited to attend the reception downstairs, where they seat you randomly at tables. Family members also sit with you and engage in conversation. The actors and actresses stay in character the whole time!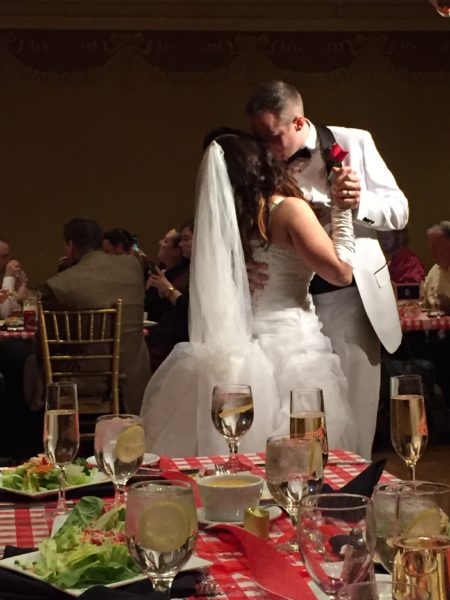 I ended up dancing with one of the "brothers" who was seated at our table!
For the dinner, we had a choice of Gemelli meatball casserole baked with meat sauce and three cheeses or pinwheel vegetable lasagna with marinara sauce. The mother of the bride claims to have made the meal herself, but it was catered by Funky's. Before we had our main food, we had salad and bread. A true Italian dinner!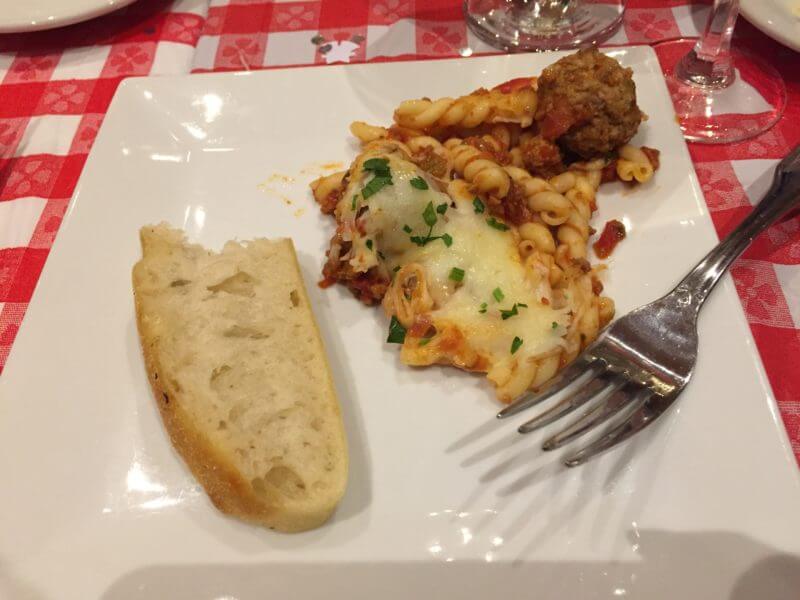 We also had glasses of champagne, but you could go to the bar and purchase beer and wine.
While you eat, the characters make toasts and cause drama. Ever remember being at a wedding when you saw your brother getting into it with his girlfriend? That totally happened, and the groom even ranted to us about it.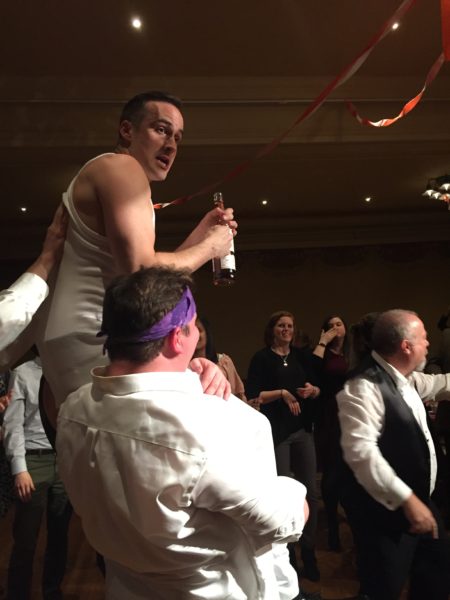 After dinner, you get to watch the couple cut the cake and you even get a slice.
The show continues after guests start to leave, so you feel like the experience is real.
I highly recommend this show or party for a date night or even a girls' night out! It was super fun. The best part is you can't be embarrassed since it's not your family!
If you want to know how much you can be a part of the show, click here to watch a video of me being lifted into the air on a chair. I guess these are the perks when you're the favorite cousin!
Click here for more information and tickets!